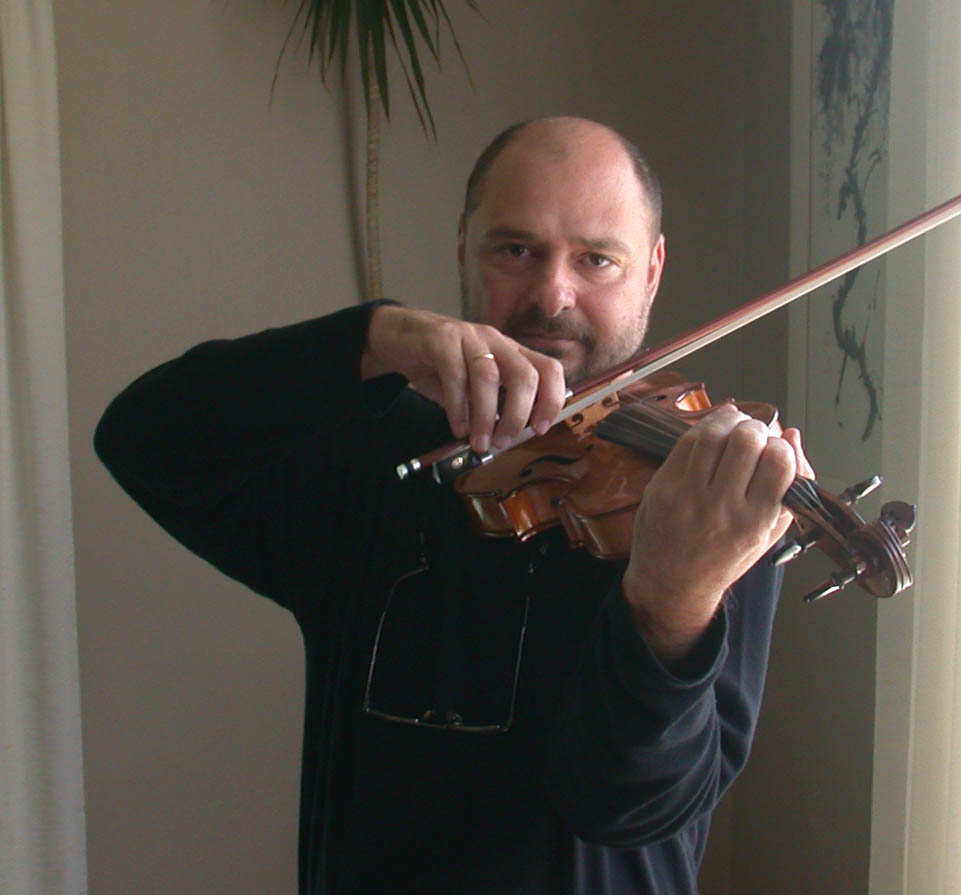 John Sherba, of the Kronos Quartet, with his new "Harrison Strad" by Peter Van Arsdale. This photo was taken just before the Kronos left for their 2004 European Tour. John played this instrument for his solos throughout the tour.
" Very even on all strings, powerful sound, very responsive. So much fun to play!" John Sherba
__________________________________________________________________________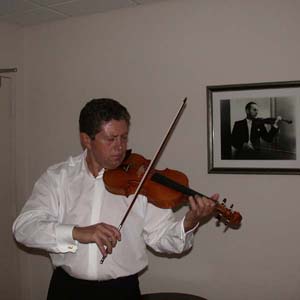 "I am very impressed with this violin, very even on all strings, with a rich tone. Fine workmanship. I do not hesitate to endorse Peter Van Arsdale's work." Alexander Barantschik, concert master of the San Francisco Symphony, speaking of the copy of the ex-David by Peter Van Arsdale. The photograph is of Mr. Barantschik playing the Van Arsdale, in his dressing room at Davies Hall, preparing to go on stage where he will be playing the real ex-David. A photograph of the former owner of the ex-David, Yasha Heifetz, in the background.
---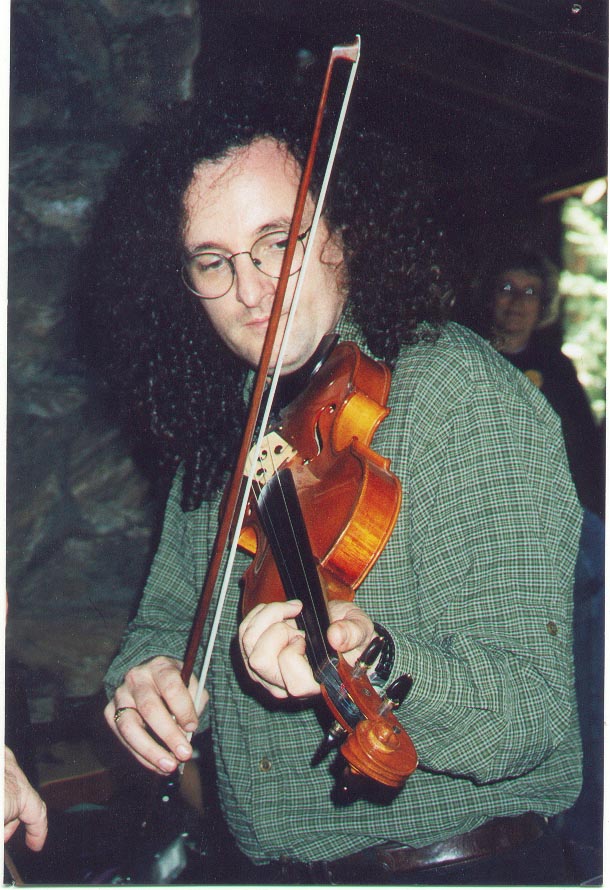 Martin Hayes plays the Mary Kathryn. "I played one of the fiddles Peter made and I completely enjoyed it! It was an exceptional thing." Martin Hayes, Valley of the Moon Fiddle Camp 2000